ARC is honored to serve ARMY, AIR FORCE, GUARD, RESERVES and NAVY. We work alongside chaplains, family readiness, spouse groups and family advocacy personnel to serve military members and families.
We are also approved for use and are actively involved with the STRONG BONDS MISSION of the Office of the U.S. Army Chief of Chaplains.
Many people are affected in some way when their loved ones serve in the military, it is not uncommon to have a family member or a friend volunteer to protect and serve our nation. We would like to take a moment and give thanks to those who serve our country. We appreciate the work that they do, and we want work to help provide them with tools and skills to keep their families together by building strong, healthy, and resilient relationships.
PLEASE ENTER TEXT HERE – MISSING PAGE –
Military Professionals Testimonials
"The flow of the training was well paced with lecture and activities."

"The pace was super and you really met the participants' needs! Best program I've seen meeting the military issues."

"Material made for a ready-to-go presentation format with flexible module placement in a variety of settings."

"This is the most comprehensive resource for military families today."

"Love, Love, LOVE the flexibility. With 24 modules and the flexibility of the program, the options are almost limitless! There's something for all audiences!"

"The most organized/thorough [program] ever seen. Excellent training!"


"No matter whether you are military or not, the program works for everybody."


"Outstanding. Never received so much [material] from one workshop seminar. The best overall written materials that I have come across. A good value."

"The material is phenomenal! Training is research-based and easy to understand and present."

"I think anyone who is doing relationship skill development/marriage programs would find this program a great tool for their skill arsenal. Military program is succinct and wonderful for military members and their families."

"I am certified to teach other programs and I am impressed with this curriculum!"


"I will use this training to make changes in my own life."


"Flexible and well researched. Something for everybody who needs to improve relationship skills."


"Thanks so much for a dynamic program/training."


[I want to comment on…] "how much your dedication and commitment to the military community is appreciated."

"The best. Everything organized perfectly. Anyone can follow the leader's guide."


"Love the idea of "small" group for military spouses when partner is deployed. Excellent way to communicate and help build community with the Guard (who doesn't often feel they are "military") and have their own community. Thank you!"

"I enjoyed the video illustrations that explained key points within curriculum."


"This is a dynamic, comprehensive, complete relationship skills program for all members of the military community."
– Facilitator Training Reviews from 2017 Events
Military Participants Testimonials
"Don't get married, or divorced, before you attend this seminar."


"I highly recommend this seminar to any couple needing a refresher course in the subject of "why I fell in love with my spouse."


"For those young in marriage and in the military, this is the foundation for them to build on. The tools taught can be taken with them for a lifetime. Getting back to the 'basics.' This is a must have for any couple to go to the next level."


Good seminars for bringing couples closer together regardless of the length of time they have been together."


"We are trained for everything else! This is one training event you should not miss!"


"Great class, a lot of fun, while working out problems."


"This seminar was good stuff to learn. Helps you realize the things to do, what not to do and what to expect."


"I thought my marriage was in the wrong direction until I went to the seminar and found out that we're normal!"


"Extremely informative and made me aware of my own behaviors that were not beneficial to my relationship…and what I can do to change."


"After the seminar you will see things different."


"The seminar was a reinforcement training. It helps you stay focused on your intent mission concerning your family members and loved ones."


"It's great knowing what a difference just a little effort can make in our relationships and families."


"If you get to do this course, please do it. It is worth your time."


"Eye opening!"

– Participant Reviews about Classes
Hosting a Training at Your Site

Bringing an Active Relationships Master Trainer to your military installation is easy! We offer a variety of different training formats, including retreats and professional certification trainings. Simply call ARC's main office, tell us what training you are interested in having at your site and ask for a proposal. We are happy to offer a variety of different types of trainings, retreats, and a combination of both.
The following are options that are commonly requested:
2-Day Couples or Singles Retreats
3-Day Couples or Singles Retreats
3-Day Professional Certification Training
7-Day Combination: Professional Certification plus a Couples or Singles Retreat
*Scheduling multiple retreats or professional trainings may be eligible for discounted rates.
Distance Education
If you are unable to bring Active Relationships to your site, distance education may be for you. One Certification Out of a Box (COOB) can be used to train up to ten members of your staff and is extremely cost effective for those on a tight budget (please contact our main office for details on coaching protocols and limitations to this agreement). Professional Training Kits for each curriculum contain:
One Leader's Guide for self-study
One Participant's Book per trainee
One PowerPoint CD
Training Assessment to complete for certification
Each person trained through the DVD series must complete and submit a certification essay to ARC within a prescribed time window. Upon receipt of the essays your staff submits, an ARC Master Trainer will contact you to schedule a coaching call for your team. Once this process is completed, ARC will send Facilitators their certificates of completion and they will be immediately eligible to purchase participant materials and begin presenting classes.
---
Simply email us or call ARC's main office at 214.369.5717 and let us know what training you are interested in having at your site and ask for a proposal.
Contact Us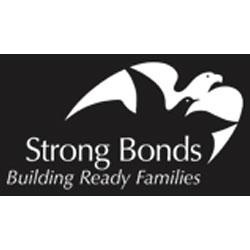 What is Army Strong Bonds?
Strong Bonds is a program offered for members of the Active Army, Army National Guard, Air National Guard and Army Reserve and their families. It encourages military members and their families to learn and utilize relationship skills and build resiliency. Trainings in approved relationships skills programs are offered to Chaplains and their assistants. More information can be found on the Strong Bonds website:
StrongBonds.org
Who Is Invited?
Active Army
Army National Guard
Army Reserve
Is ARC approved for use?
Yes!
Trainings are offered through the Office of the U.S. Army Chief of Chaplains. Registration for Active Relationships trainings as a part of Strong Bonds can be done through the Strong Bonds website.
What items are eligible?
Please download ARC's Strong Bonds ordering explanation to learn more about what items are required for events.
Download (PDF)
Retreats
---
Active Military Life & Resiliency Skills (AML&RS) retreats were designed for singles and/or couples. Our mission with the Armed Services is to provide programs for specific needs. This program includes:
Resilience and Readiness
Communication Styles in Military Communities
Timing Successful Communication
Understanding Emotions and Your Body
Planning to Manage Emotional Upsets
What to Know about Posttraumatic Stress and TBI
Getting Rid of Destructive Behaviors
Controlling Your Own Happiness
Depression and Family Safety
The Difference between Anger and Abuse
Compassion and Forgiveness
Being Real in Families
Anger Handled Well
Money Styles, Roles and Responsibilities
S.M.A.R.T. Resolution Skills & Practice
Predictors of Relationship Satisfaction
The Biology of Love
What to Expect in Marriage
Ideas for Staying Close
Active Military Families (AMF) retreats can be adjusted to fit a one-day event as well as a two or three day retreat. It is designed for the whole family (Ages 3+)! This can be structured for a variety of participants: Dads and kids, Moms and kids, Caregivers and kids, or all of the above! This program includes:
Emotion Regulation (chapters 1,2,3)
---
Recognize/identify feelings
Display/release emotions safely & appropriatelyProtect internal climate
Family Functioning (chapters 4,5,6)
---
Genuinely listen
Respond wisely to others
Voice needs respectfully
Seek solutions together (as a team & for individual members)
Plan as a team
Family and Individual Resiliency
(chapters 2,3,5,7)
---
Repair hurt feelings within self
Train self to use positive and hopeful thinkingBuild problem solving logic
Identify & utilize strengths of teams & team members
To schedule an AML&RS or AMF retreat, please contact ARC's main office. The process is very simple! Contact us and bring one of our excellent Master Trainers to your installation!
Combination Events

*CERTIFICATION TRAINING for Professionals as part of a RETREAT for military members and their families*

---
Several bases have chosen to bring ARC Master Trainers in to present to participants and to allow trainee facilitators to attend the seminar to receive certification in the program – A two-for-one (troop event and leadership training)! In this Seminar/Training, personnel who will be trained to become facilitators of the Active Military Life & Resiliency Skills and/or Active Military Family program train with the Master Trainers before the actual seminar, then attend the seminar with military members, and then meet again with the ARC Master Trainers after the seminar to debrief and review important program points or ask questions about the curriculum.
If you have a question about how we may serve you , feel free to call us at 214.369.5717 or
Email Us